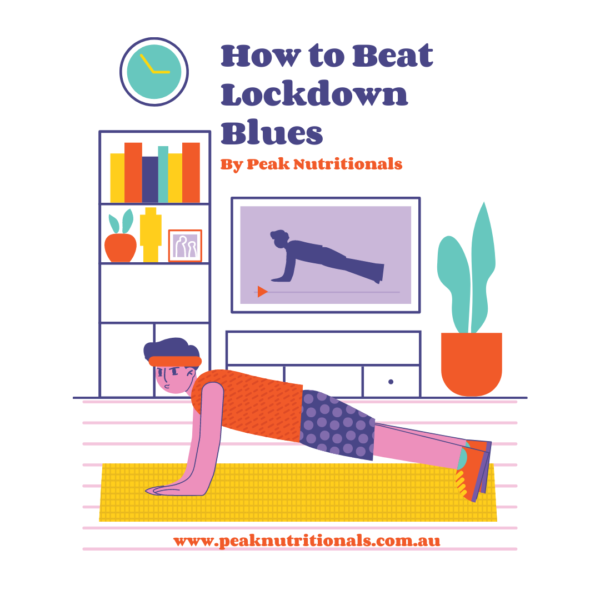 8 Ways to Beat the Lockdown Blues
Destination Kitchen
Lift your spirits and sense of adventure but bringing the world to your home Travelling is not an option but this does not mean you cannot have some new experiences and bring cultural diversity to the table. Share an evening themed as a Mexican Fiesta, a Parisian Café or a Bollywood themed Indian feast! When you go to the effort including food, drinks, games, and maybe even dress-ups can be a fabulous weekend activity for the whole family to enjoy and take part in.
Create a Daily Routine
Why do kids behave differently at school than they do for me? A lot of it is to do with the social norms and acceptable behaviours, but some of it is to do with the structure and discipline of the school day.
setting up a daily structure for yourself and family can have a hige impact on how 'normal' you can feel.
If you usually go to the gym in the morning, get up and do a 20 minute home workout or head out for a walk! If you usually make yourself a tea at 10.30 am, do the same. Lunchtime at 1 pm? Nothing changes there! And most importantly if you are working from home, clock off as normal. It is so easy to keep working when your desk is in the living room or your bedroom, but separating the two is vital to ensuring your brain can have some downtime and work and home are separated as best they can.
Try Something New Each Week
They say we learn something new each day, this may seem less so during lockdown, however most of us have a little extra time at the moment so why not try out that new 'thing' you've wanted to give a go for ages. Maybe it is painting? A language? Pottery? There are so many amazing kits and tools you can buy and use online to do from home and it makes for a super fun activity to do in your downtime alone or to engage the kids during those long arduous schooling from home days.
Keep In Touch
Keep yourself connected during this time, reaching out to check in as much as possible! But remember, don't be offended if someone feels a little mentally drained to do another Zoom trivia or Facetime. The point is that you made the effort and you know and they know you care and are there for each other. A simple, 'Hi. How are you going?' text can make someone's day! On the other end of the spectrum, if you are having a bad day, ensure you talk to someone about it whether in your bubble or a friend over the phone. Even if separated right now never forget – you are not alone!
Step It Up
Heading out for a walk to increase those steps for both mental and physical health and wellbeing. Stay within your radius and try as many new walks as possible in your area, whether it is exploring new streets in your suburb, or heading down to your nearest bush, lake, or coastal track to take in the scenery. Maybe even set a 'steps' challenge with yourself or with a friend for some extra healthy lockdown fun!
Marie-Kondo
Lets clean out those cupboards! Reorganising the garage or the spare room requires a little more time and can be brain-consuming. Use this lockdown time to make your house as spick and span as possible, blasting some music or a podcast of course to make it all the more fun. If you want to get your hands dirty and do something super satisfying, Marie Kondo-ing your house will do the trick.
Sign up to the Local Library
Know is the perfect time to join the local library. Many librarys are posting books out and or offering click and collect options. Reading is the perfect weekend lockdown activity when you feel like your eyes are going to go square from all the homeschooling, working from home, Netflixing and mindless scrolling on your phone! No matter if it is super short or overwhelmingly long, everyone has a 'want to read' list, so now is your time! Order a few books or use your local library delivery service and get those pages turning.
Me Time
Allow for YOU time! Even though this sounds a bit obvious at a time like this, we mean allow yourself to take the time out from the world and the news and being as busy as possible to do what you love that isn't particularly 'productive'. Often it can feel like productivity is so important right now and even though we have listed a few ideas above, having projects and things to do does not have to be a top priority at the moment. Instead, focus on getting through each day and ensuring your mind is the biggest focus. Relax and do what makes you happy and content, whatever that may be, super 'productive' or not!